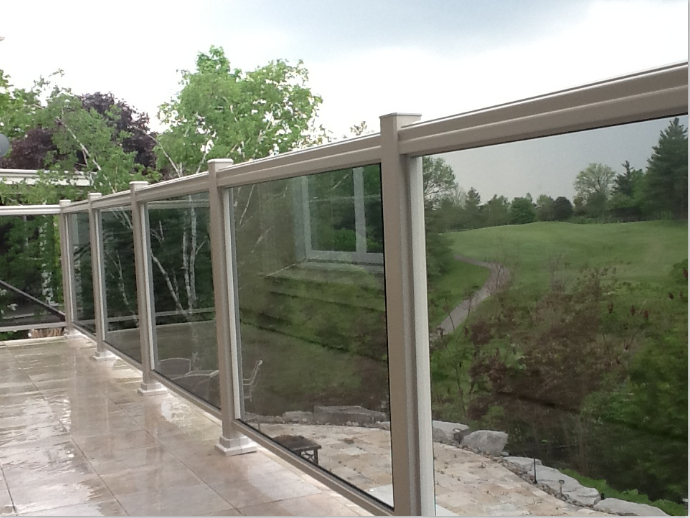 Why Plan for Your Spring Outdoor Space This Winter?
Believe it or not, winter is actually the ideal time of year to start thinking about your outdoor space planning before spring fever hits. You can start by creating a to-do list and coordinating your spring preparations and if your outdoor deck and railings need to be upgraded, you can get lots of inspiration from upcoming home shows and events. Here are some other good reasons for getting a head start on your outdoor spring preparations.
Prepping for the Upcoming Season
If you are currently in the market for brand new aluminum or glass outdoor railings, then the winter is the perfect time to start looking for them. This will give you time to do your research on different landscapers and contractors to determine which company is the most affordable and suitable for your project in the spring. By thinking about your outdoor space planning in the winter, you are giving yourself a good head start before the busy season commences. You can use the time to get inspiration from upcoming home shows, such as the The National Home Show, held from March 10-19, 2017 at the Enercare Centre at Exhibition Place in Toronto. Talk to contractors at the shows and get ideas for your outdoor space so that you are prepared for the spring. Thinking ahead also gives you plenty of time to assess your yard before the construction begins and decide whether any re-landscaping may be required prior to railing installation.
Research Plant and Flower Options for Your Lawn
Another asset to starting your outdoor space planning early is that it gives you ample time to research plants and flower options that would be appropriate for your foliage. Once you have decided what kinds of plants you would like to have in your garden in the coming year and where you would like to place them, deciding on the topography should be a lot easier. You might even be able to contact a few suppliers and see if you can pre-order them so that they will be ready for you when you need them.
CPL Aluminum Railings & Glass is a Canadian company founded in 1989. We are a leader in the manufacturing, supply, and installation of aluminum and glass railings in the GTA and Ontario. All our offerings are rust free, ensuring years of maintenance-free reliability. For more information, please call (905)-850-5590 or e-mail cplaluminumrailings@bellnet.ca.