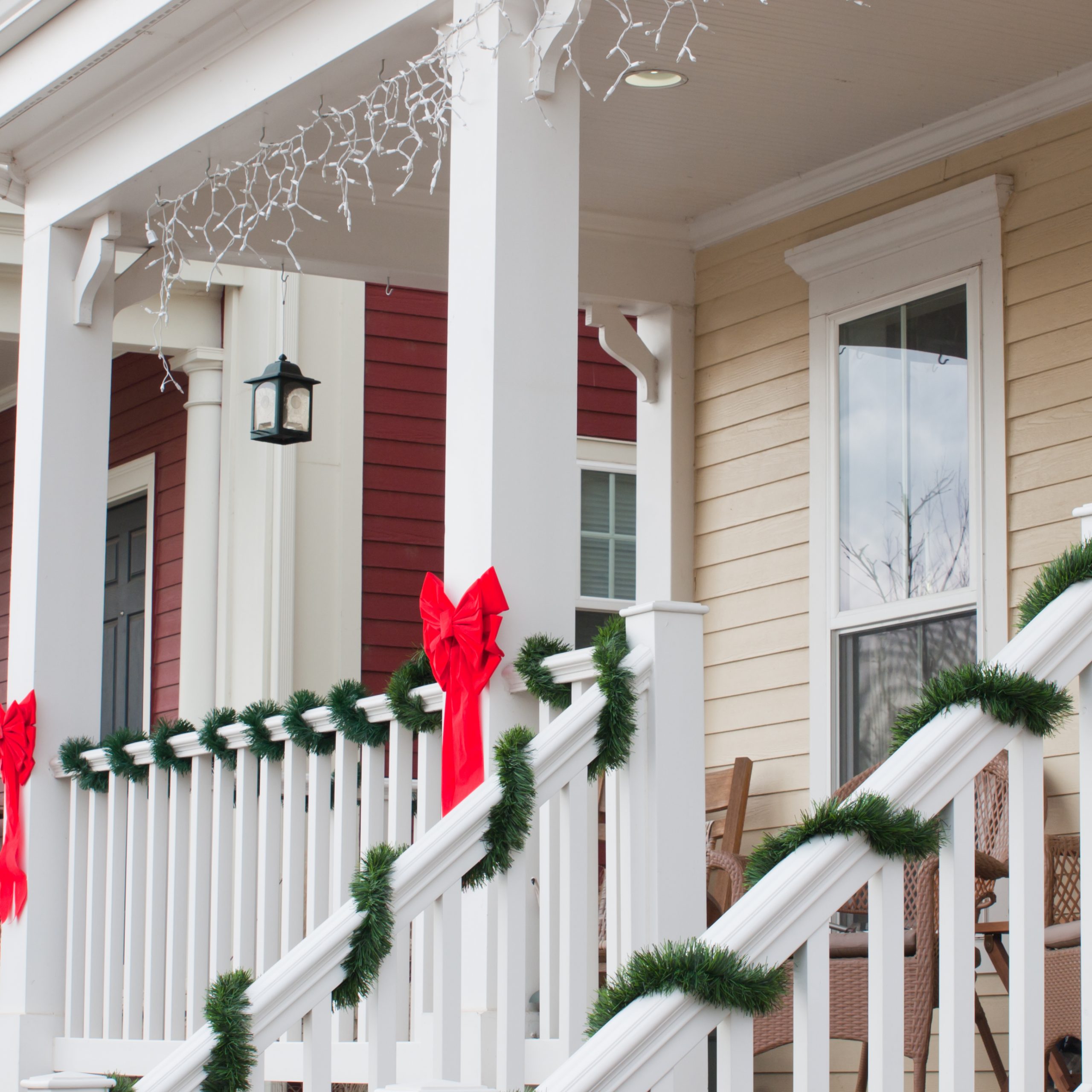 Tips for Decorating Your Outdoor Space This Christmas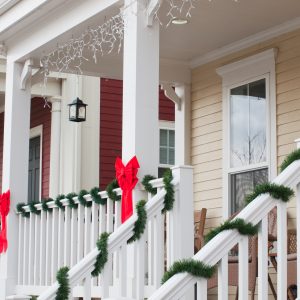 Christmas is just around the corner and there is no better way to give your home a warm, welcoming, and festive feel than to adorn your front porch with elaborate yet simple, DIY Christmas decorations. Outdoor decorations do not have to be time-consuming or even over the top. Even some of the most basic decorations made using items you already have at home can add a little splash of colour and charm to your entryway. Here are some decorating tips for Christmas that your can make yourself at home and have fun while doing it.
Decorate an Outdoor Christmas Tree
You cannot go wrong by adding embellishments to a large or small outdoor tree of your choosing. It does not even matter what kind of tree you use because any tree you decorate for Christmas can be considered a Christmas tree. Large or small, real or fake, there are so many interesting and creative decorative options to choose from that the only limit is your imagination. You can use a beautiful and colourful tree of lights to spruce up your front yard or even cover existing trees in your yard with lights and festive ornaments. Some people even like to incorporate beloved and well-known children's characters, such as Santa and his reindeer or the Grinch, in their outdoor decorations.
Christmas Decorations for Outdoor Railings
The standard decorations for outdoor railings seem to be garland, lights, or an amalgamation of the two; but there are so many other, more innovative, ways of transforming your front porch into a winter wonderland. Add festive charm and charisma to your home by hanging red, white, and green candy canes between the balusters of your outdoor railings. Use leftover cobwebs from your Halloween decorations to double as snow, but be sure to remove all the little plastic spiders first! You can even use real pine needles, pine cones, and red bows or ribbons to create large or small wreaths to hang on the posts of your outdoor railings.
Welcoming Wreaths for Entry Gates
Wreaths are a wonderful addition to any Christmas display because they come in a variety of shapes, sizes, and colours, and they are extremely versatile. You can purchase plain wreaths and decorate them with either multicoloured or single-coloured lights, or you can include little Santa figurines, red bows with gold trimming, tiny poinsettias, pinecones, and the list goes on. You can even make wreaths out of snowflake or star cutouts. Hanging wreaths on your entry gates or front door is a surefire way to let people know that you are embracing the holiday spirit and that they are welcome in your home.
Front Porch Columns
A front porch column already acts as a decorative piece in front of your home in its own right, but when you add a few merry, Christmas lights, bows, garland, or anything else you can think of, then you can take their appeal to a whole new level. If you have multiple columns standing side by side, you can even purchase large letters and spell out words like "J-O-Y" by placing one letter on each column.
CPL Aluminum Railings & Glass is a Canadian company founded in 1989. We are a leader in the manufacturing, supply, and installation of aluminum and glass railings in the GTA and Ontario. All our offerings are rust free, ensuring years of maintenance-free reliability. For more information, please call (905)-850-5590 or e-mail cplaluminumrailings@bellnet.ca.