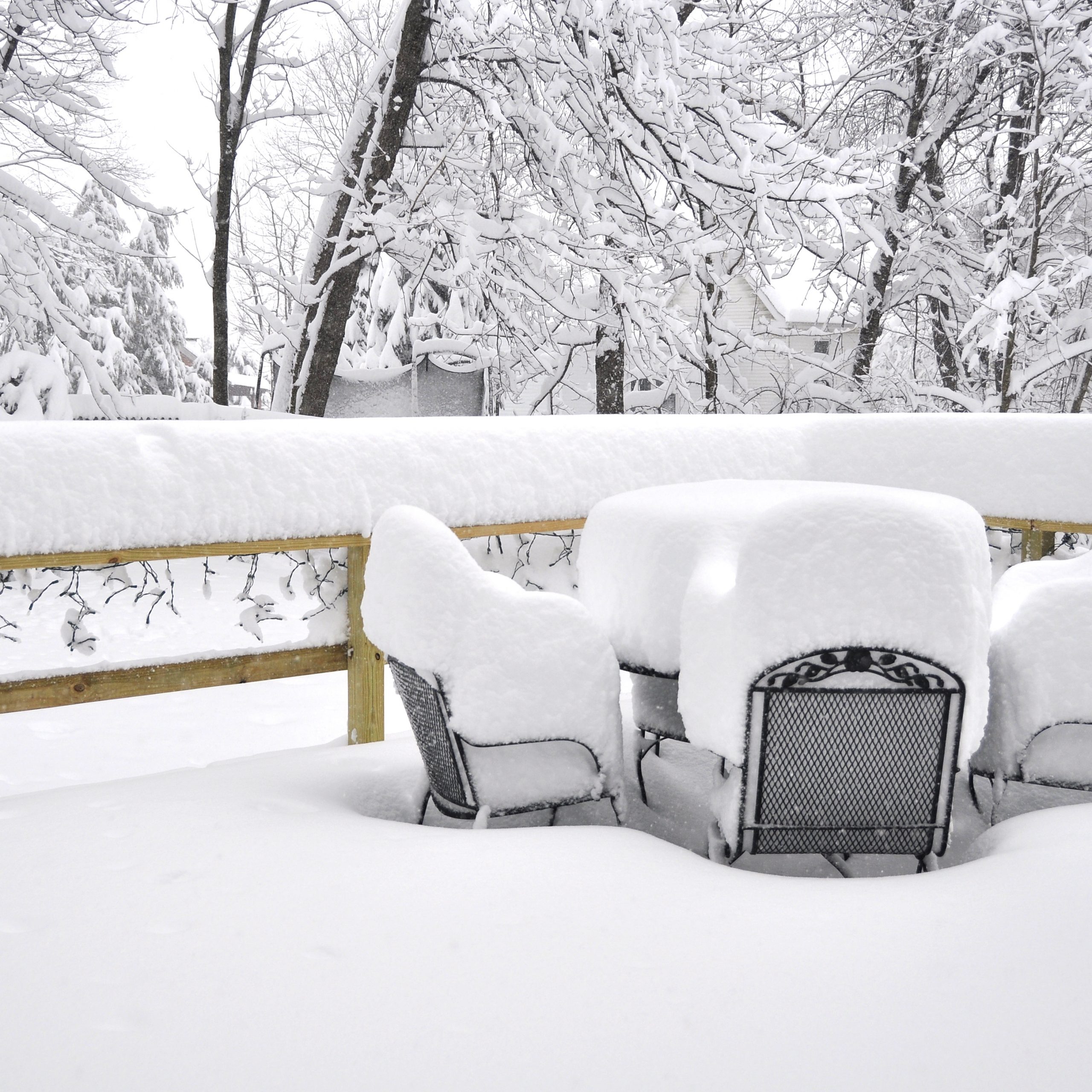 Tips to Protect Your Deck and Railings This Winter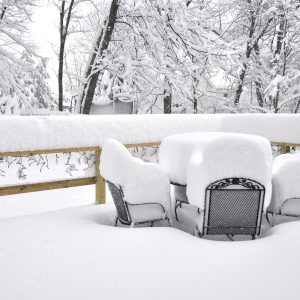 Canadian winters can oftentimes be very harsh, and the varying types of precipitation—heavy or light snowfalls, freezing rail, hail—can make it especially hard to maintain, let alone enjoy, your outdoor patio set and deck as much as you would like to. The constantly changing weather patterns make outdoor winter cleaning and deck maintenance a nearly impossible task. It is certainly one that many Canadians dread having to endure, but luckily, there are some helpful cleaning tips that will keep your deck and deck railings in tiptop condition all through the cold winter months.
Tips to Protect Your Deck and Deck Railings This Winter
Here are some helpful winter cleaning tips to help keep your deck and deck railings pristine during the winter season:
Inspect It, Clean It, Sand It, Seal It
Early maintenance is quite possibly the best way of showing your deck and deck railings tender love and care. Start by inspecting it in the summer when outdoor visibility and use is at an all-time high. The more you use your deck, the easier it will be to spot any minor or major damages that need immediate attention. This is also an excellent time to give your deck a good cleaning because there will not be any snow in the way to thwart your efforts.
You can use a pressure washer or even your garden hose to wash away any debris and dirt. It is a good idea to repeat this cleaning method in autumn, to remove debris and leaves, as well before winter is in full swing. Autumn is also an excellent time to sand and seal your deck in order to prevent the harsh effects of winter snowfall from causing permanent damage to your wooden floorboards. Do not seal the deck while it is wet because this will just lock in the moisture, which will cause the wood to rot prematurely.
Winter Deck and Deck Railing Maintenance
Winter maintenance is more important than maintenance at any other time of year because winter is when your deck experiences the most extreme weather patterns. Large amounts of precipitation, ranging from light to heavy snowfalls to freezing rain to hail, can all contribute to ruining the fruit of your labour from earlier seasons if maintenance is not consistent throughout the year.
Following light snowfalls, use a soft-bristled broom to clear away snow from your wooden deck; this will prevent the wood from being scathed. If heavy snowfalls occur, use a plastic shovel to clear the snow away because anything with a metal blade will severely scrape the wood. Use ice melt with calcium chloride- or sodium chloride-based rock salt to remove heavy ice buildup, but do not leave it on for an extended period of time because the chemicals will eventually seep into the wood and cause it to deteriorate much faster than it naturally would.
You can also apply a thin layer of kitty litter prior to the first snowfall of the season as a preemptive strike. Once the snow melts away completely, all you have to do is rinse the deck with your garden hose to remove it.
Protect Your Patio Furniture
Perhaps the best course of action when it comes to protecting your patio furniture is to stow it all away for the winter so that it is not sullied by the cold climate and snow. Or, if that is not an option, you can also take measurements of each piece and purchase enough tarp to cover it all up for a few months, but make sure to also buy something to secure the tarp in place and weigh it down.
Install Aluminum and Glass Railings
For a stylish, finely finished, and high-quality appeal, aluminum railings with glass panels are the best option for decks. They are easy to clean and very low-maintenance. You can easily wipe the aluminum railings with a warm, damp cloth, and very little cleaning detergent. Then simply rinse off the solution with your garden hose for a refreshing look.
The glass panels can be cleaned with any standard household glass cleaner. Of course, glass railings for decks will always require another sturdy and firm material to support them, and that is also where the aluminum railings play a huge part. Aluminum is nonflexible, and it has the capacity to withstand even the most ruthless weather conditions with ease.
CPL Aluminum Railings & Glass is a Canadian company founded in 1989. We are a leader in the manufacturing, supply, and installation of aluminum and glass railings in the GTA and Ontario. All our offerings are rust-free, ensuring years of maintenance-free reliability. For more information, please call (905)-850-5590 or e-mail cplaluminumrailings@bellnet.ca.