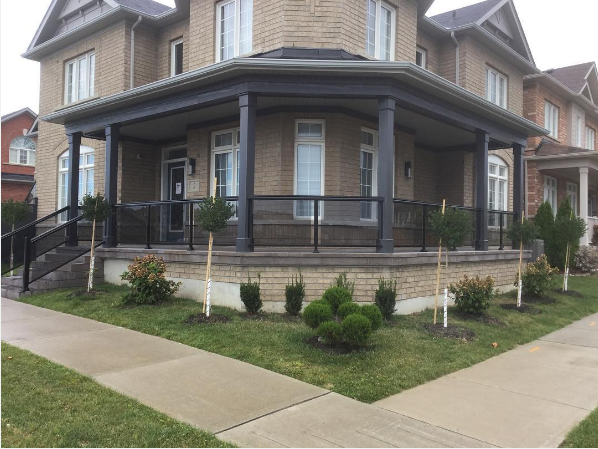 Can Railing Installation Increase the Value of Your Property?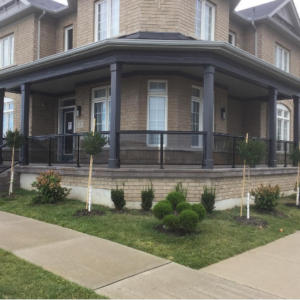 When homeowners are considering an upgrade for their homes, a railing installation is one way to increase property value and curb appeal.
Renovations are one way to increase property value for homes and residences. Both interior and exterior renovations are used, but it's often the projects for the home's exterior that have the biggest impact on first impressions, curb appeal, and buyers' interest.
While many homeowners focus on extensive and complex renovation projects, some simple additions can have a big impact. Railing installations are one way to improve property value, even though they aren't the first thing many homeowners consider. With the right selection, railings can add both aesthetic and functional value to a property.
How Glass Railings Are a Great Investment
Glass railings are a classy, versatile option for houses, residential properties, and vacation homes. When it comes to high-end designs, glass railings—that integrates well with luxury properties—are a popular choice. There are a number of advantages to installing glass railings on your property.
Outdoor Railings Allow You to Enjoy the View
With outdoor glass railings, the most obvious advantage is their ability to capture unobstructed vistas and views. Unlike other types of railings, glass railings do not impede or obstruct views. They can help capture the scenery and retain scenic views. With glass railings, homeowners have clear sightlines of their surroundings, making their deck, porch, or balcony more visually appealing for homeowners, inhabitants, and guests.
Get a Modern Look for Your Outdoor Space
Glass railings provide a more modern look, which is perfect for homes and properties that want to present a newer appearance. Homeowners who want to present a sleeker, cleaner appearance can benefit greatly from glass railings. Glass conveys a modern look, and integrates well with any type of home design.
Make Your Property More Desirable
When buyers are contemplating a home, they take into account a variety of considerations. While the appearance of a property is important, there are also other deeper considerations that buyers are going to think about. One of them is the time they will have to spend maintaining the property. Glass railings are low maintenance, only requiring an occasional cleaning, and can last for decades of use. They are a desirable feature for any potential homebuyer.
How Aluminum Deck Railings Increase Property Value
Aluminum railings are another type of railing that can add value to property. When it comes to versatility, aluminum railings are unmatched. They offer homeowners a number of different design and style options. As well, aluminum railings can increase property value in a number of ways.
They Are Environmentally Friendly
"Green" is a big trend in the home market, with many buyers looking for homes that make use of environmentally friendly materials and choices. Aluminum is one of the most environmentally friendly materials available for railings, particularly as it can be endlessly recycled. Eco-friendly homes make use of aluminum, and using these railings can be attractive for the environmentally-conscious homebuyer.
Easy to Install and Adaptable
Unlike many other types of railings, aluminum railings can be easily installed on any property. It does not take a large team or any heavy machinery to add aluminum railings onto a property. In less than a day, these railings can be easily assembled and safely secured.
Low Maintenance
Aluminum railings require almost no maintenance, besides an occasional cleaning. Other types of railings, such as iron or wood, can require regular, ongoing maintenance annually or even monthly. This can be time-consuming, costly, and a major deterrent for homebuyers. With aluminum railings, very little maintenance is needed to keep the railings in great condition.
Versatile and Decorative
When it comes to versatility, few types of railing material are better than aluminum. Aluminum is a great material for a railing, fence, or other exterior addition. Powder-coated aluminum can come in any colour, and a wide range of styles and designs are also available. Aluminum railings can even mimic the appearance of wrought iron railings, presenting an elegant look with none of the disadvantages of real iron.
Lasts a Lifetime
Aluminum railings can last for decades. They require no little ongoing maintenance. Aluminum doesn't rot, rust, or warp. With aluminum railings, you are getting a home addition that could last a lifetime.
CPL Aluminum Railings & Glass is a Canadian company founded in 1989. We are a leader in the manufacturing, supply, and installation of aluminium and glass railings in the GTA and Ontario. All our offerings are rust free, ensuring years of maintenance-free reliability. For more information, please call (905)-850-5590 or email cplaluminumrailings@bellnet.ca.