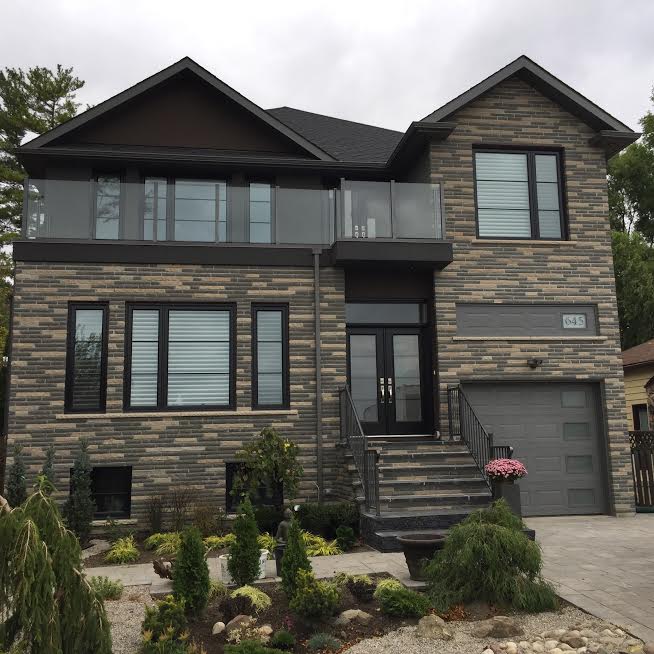 How Can Glass Railings Enhance the Look of Your Deck?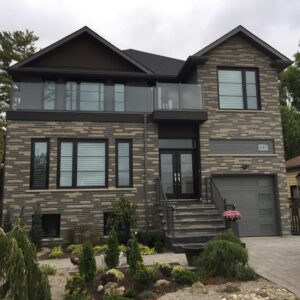 When it comes to upgrading your deck, glass railings are one of the more popular and effective options for improving appearances. Decks have a big impact on the look of residential properties. A front deck is one of the first things that guests and homebuyers see, while a back deck is a desirable and attractive feature in homes. A great-looking deck can have a big effect on curb appeal and the value of your home.
With decks, one of the easiest ways to ensure they look great and boost appearances is by using glass railings. These deck railings offer many advantages to homeowners and have become a particularly popular choice for home renovations.
Benefits of Adding Glass Railings to Decks
Using glass railings for decks has many benefits for homeowners and enhances the look of their property.
Provide a Better View
One of the ways that glass railings improve the appearance of your deck is by enhancing the view. It's important to consider not just the look of the deck, but also the look from the deck. One of the main reasons why decks are popular is because they capture the view, allowing people to enjoy the scenery while relaxing in a chair or socializing with guests. Topless glass railings can help retain scenic views from decks, ensuring clear sightlines. With a glass railing, homeowners don't have to worry about obstructed views.
Easy Maintenance
Another big advantage to glass railings is that they are easy to maintain. Part of the attractiveness of any deck is how clean and well-maintained it looks. Even a gorgeous wood deck can become an eyesore with peeling paint, rotted wood, or broken railing posts. One of the great things about glass railings is that they require very little maintenance. An occasional cleaning is enough to keep your railings looking as good as new. As well, glass railings use tempered glass and are durable, resistant to both damage and breaks.
Variety of Choices and Uniqueness
With glass railings, there are a number of different choices and customizations that homeowners can make to boost appearances and add their own unique twist. For instance, homeowners can use topless glass railings to provide cleaner views and a more minimalist design. On the other hand, shaded or obscured glass can be used to ensure privacy on a deck and provide a more upscale, elegant look. Custom glass railings can be designed to work with specific decks or provide a certain look or feel. The number of options available with glass railings makes them a great choice for homeowners looking to boost curb appeal and create their own unique look.
Increase Your Property Value
With an attractive deck, houses, vacation homes, and cottages can increase in value. Decks not only boost curb appeal but also add functional value, extending the living space and increasing usability. However, the look of a deck plays a big role in its added value. Glass railings are attractive, elegant, and often associated with more upscale properties. By adding these railings, homeowners can boost people's perception of their home and increase property value.
Add a Contemporary Look
For homeowners who want a more contemporary look, glass railings are the best option for decks. Glass railings provide a cleaner, modern look to homes and are a more elegant option than old-fashioned wood railings. Glass railings are minimalist, blending in well with decks and never detracting from the overall exterior design. Also, they can be seamlessly integrated into almost any type of home, unlike other railing options. For an easy way to add a modern twist to a standard deck, try adding glass railings.
CPL Aluminum Railings & Glass is a Canadian company founded in 1989. We are a leader in the manufacturing, supply, and installation of aluminum and glass railings in the GTA and Ontario. All our offerings are rust-free, ensuring years of maintenance-free reliability. For more information, please call (905)-850-5590 or e-mail cplaluminumrailings@bellnet.ca.