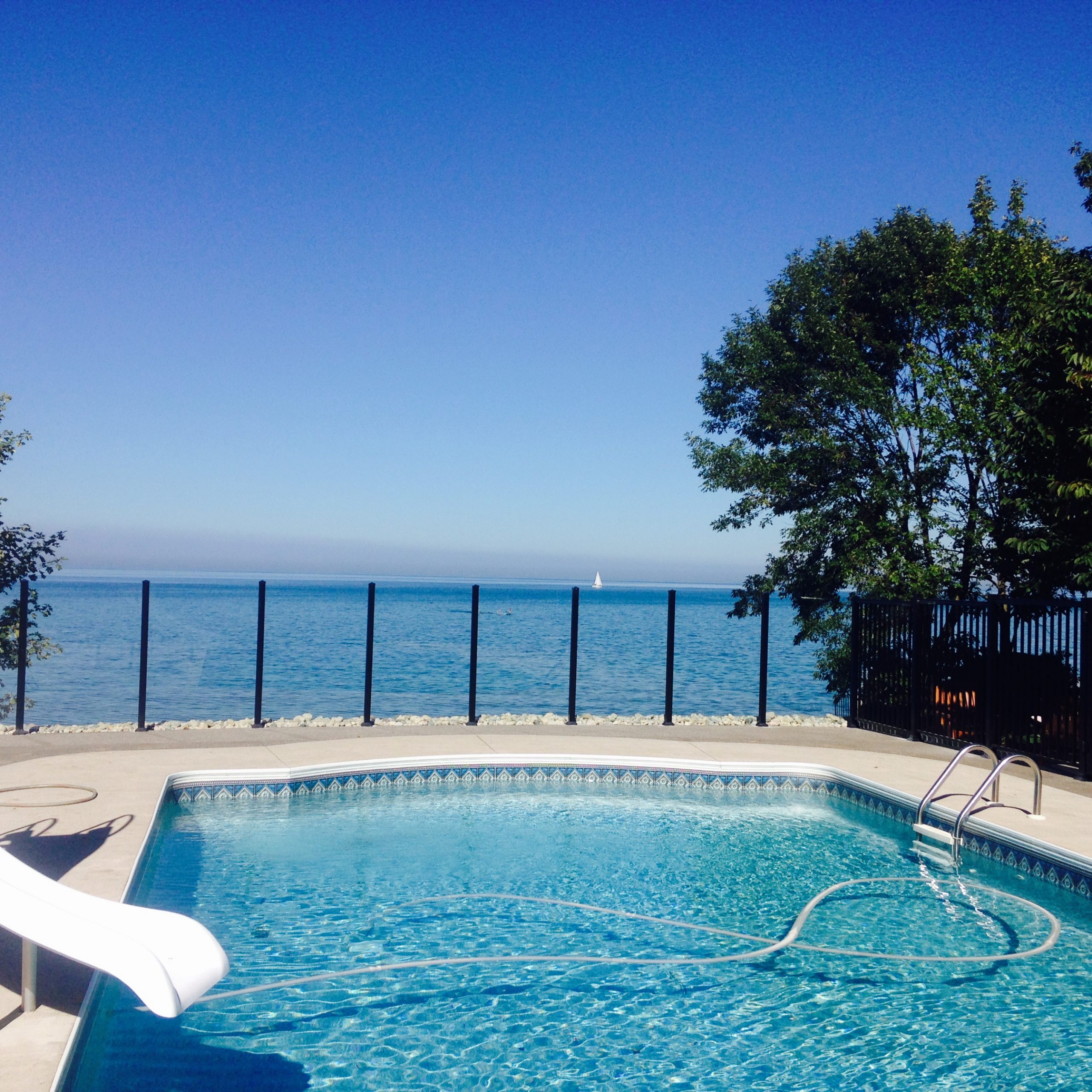 Why Choose Frameless Glass Railings for Pool Areas?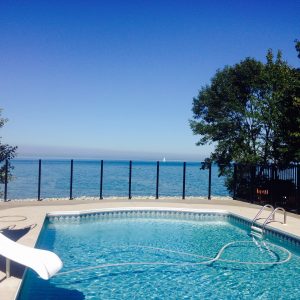 If you have an outdoor pool on your property, then frameless glass railings may be the best choice for you.
Pools are a popular feature in both luxury and middle-class homes, adding value and curb appeal to your property. Swimming pools are great for relaxation, exercise, get-togethers and BBQs, hangouts, and playtime for children.
If you do have a pool, then you will likely want to use railings in your outdoor area. Railings are important for safety, and for separating patios or other outdoor spaces from your pool area. With any pool—where drowning, slip and falls, and other pool-related injuries can occur—it's important to focus on safety.
With railings, you can keep guests and small children from falling into the pool or accidentally wandering onto wet surfaces, not to mention that railings can enhance the look of your outdoor space, giving your pool a sophisticated and modern look.
Advantages of Frameless Glass Railings for Pool Areas
Topless glass railings are one of the most popular choices for outdoor pools. While any type of railing can be used in a pool area, there are some distinct advantages to glass railings that make them a superior choice.
Clear View
These scenic glass railings are optimal for properties with pools, allowing for unobstructed views of the entire poolside area and backyard. However, frameless glass railings have more benefits beyond appearance. If an incident occurs in your pool, such as a child having trouble swimming, you want to be able to see them right away. When it comes to pools or bodies of water, unobstructed views are important for safety.
Durable
When you're choosing railings for a poolside area, you want to use material that is water-resistant since there's a good chance that your railings will get wet. Wood railings are susceptible to rotting and warping when exposed to water while iron railings can rust very quickly. Glass railings are a durable option because they are not damaged or weakened by exposure to water. They are perfect for pools.
Resistant to Chemicals
Pool maintenance requires the use of chemicals, such as chlorine, and these can easily degrade or damage certain types of materials. Chemical corrosion is a real concern with poolside railings. Luckily, glass railings are resistant to corrosion and damage from chemicals.
Low Maintenance
Far greater than the cost of installing railings is the cost of maintaining and repairing them. As railings become damaged, they can require expensive upkeep and repair or even complete replacement. Especially when exposed to water, wood railings can require both regular repair and repainting. Glass railings are almost maintenance-free; all you need to do is wipe them down once in a while. With minimal maintenance, glass railings can last for years or even decades in good condition.
Easy Installation
One of the best things about glass railings is that they can be easily installed in less than a day. Other types of railings require more complex installation processes, which can take longer and cost extra.
CPL Aluminum Railings & Glass is a Canadian company founded in 1989. We are a leader in the manufacturing, supply, and installation of aluminum and glass railings in the GTA and Ontario. All our offerings are rust free, ensuring years of maintenance-free reliability. For more information, please call (905)-850-5590 or email cplaluminumrailings@bellnet.ca.