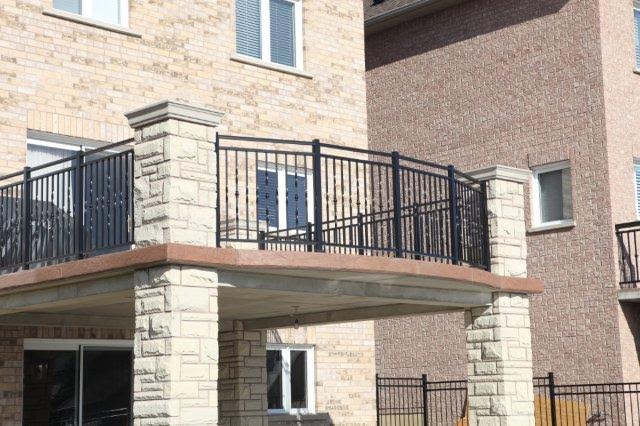 Outdoor Railing Options to Beautify Your Home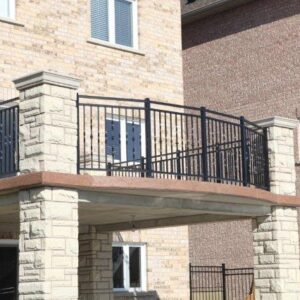 When homeowners are looking for ways to beautify their homes and residential properties, outdoor railings in Toronto are one of the more affordable and effective options.
Your house's exterior has a big impact on its value. Curb appeal is critical for good first impressions when selling or renting your home, and beautifying your exterior can create functional outdoor living spaces for relaxation, get-togethers, and other activities.
Outdoor railings can work with any style of home, and they are one of the most affordable ways to add further value to your property.
Railing Options for Your Outdoor Areas
When it comes to choosing outdoor railings for your home, there are a variety of options and styles to choose from. For whatever style of home you have, there is an outdoor railing option that can help beautify your property.
Aluminum & Glass Railings for Decks
Deck railings are important for more than just the look of your home—they also help ensure safety for you, your family, and your guests. That is why aluminum railings for decks are one of the most popular choices. Aluminum is durable, resistant to damage, and doesn't require any ongoing maintenance or repair, thus ensuring safety on your property. Furthermore, aluminum railings can come in a range of attractive styles: they can mimic the look of wrought iron railings or choose a colour to match the look of your home. Glass railings for decks are another durable, low maintenance choice that can add beauty to your home.
Patio Railings
Patios are a great way to create outdoor spaces for BBQs, family get-togethers, parties, or even just relaxation. When adding a patio to your property, it's important to ensure that it's attractive as well as functional. Often, homeowners use railings to structure their patios, bordering the space and directing the flow of movement. Glass railings can be used to separate a garden from your patio while still preserving your view of it.
Handrails
Having hand railings along steps is important for safety, particularly if you have either younger or older family members in your home. When it comes to choosing hand railings, the key is to select material that will not rot, break, rust, or warp, which can all compromise safety. Homeowners have several safe options when it comes to choosing hand rails.
Aluminum Railings: Aluminum is resistant to warping, rotting, and other common forms of damage.
Wrought Aluminum Railings: This type of aluminum railing has an old-fashioned, elegant look that combines the appearance of iron with the durability of aluminum. This is a good option for homeowners who would prefer the look if wrought iron but want a low maintenance product
Porch Railings
One of the first things people see of your home is the front porch, and having attractive-looking outdoor railings can boost the curb appeal of your property and make a good first impression on guests, neighbours, and buyers. With porch railings, you can have a big impact on the look of your house. Glass railings are a great option for giving your home a more luxurious, elegant look while other types of railings, like aluminum or iron, can come in a variety of styles to match the design of your exterior.
Pool Side
If you have an outdoor pool, then careful consideration has to go into your choice of railings. While railings can be important for both bordering your pool (preventing others from falling in) and improving the look of your exterior, they can also impede visibility. With pools, it's important to have a clear view into the pool at all times for safety reasons. Topless glass railings present unobstructed views and ensure clear visibility. If you have a pool, then no other type of railing will do.
Balcony Railings
While railings can be optional with patios or steps, they are an absolute necessity with balconies. When choosing balcony railings, the top concern always has to be safety, which means choosing durable, strong materials like aluminum. Another concern is preserving your view. This is why glass railings are also an option, as they are durable and preserve visibility, presenting unobstructed vistas. As installing railings on balconies can be more challenging than on other surfaces, it's a good idea to choose options that will have a longer, extended lifespan.

CPL Aluminum Railings & Glass is a Canadian company founded in 1989. We are a leader in the manufacturing, supply, and installation of aluminium and glass railings in the GTA and Ontario. All our offerings are rust free, ensuring years of maintenance-free reliability. For more information, please call (905)-850-5590 or email cplaluminumrailings@bellnet.ca.