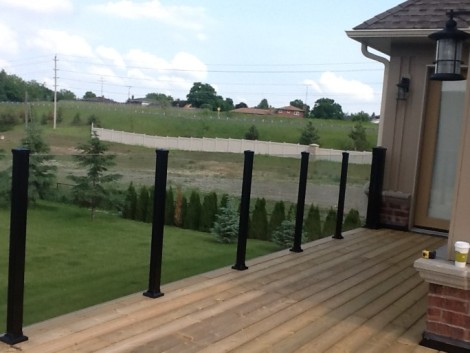 Stay Safe and Enjoy Summer with Some Deck Safety Tips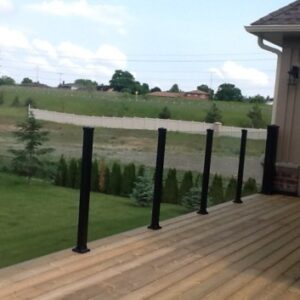 Before you enjoy your deck this summer, it's a good idea to think about deck safety, railings, and maintenance. Summer is the time of year when many Canadians enjoy spending time on their decks, relaxing, hosting get-togethers, or having an outdoor BBQ. Unfortunately, a poorly maintained deck can be a major safety hazard. Every year, deck collapses cause injuries and death. As well, other accidents, like falls, can result in injuries and mishaps.
A lot of the time, it is hard to see deck collapses coming. A deck that looks fine may actually be structurally compromised or have major safety defects. The only way to tell is to regularly inspect your deck and ensure that it's properly maintained.
Luckily, there is no need to worry. By following some simple safety tips, you can make sure your deck is safe and ready to be enjoyed for the summer.
Fix Cracks
Another common problem that isn't immediately noticeable are cracks. On wooden decks, cracks can form from wear and tear and heavy use. Small cracks may not be very noticeable, but they can allow water to penetrate your deck, causing rot within the structure and creating worsening cracks. Eventually, this can lead to sudden collapses. Keep an eye out for cracks, even smaller ones, as they may be a sign of damage.
Prevent Rot on a Wooden Deck
Wood is a common material for decks and railings, but it's very susceptible to damage from wet weather conditions. When exposed to rain, snow, or moisture, wooden decks and railings can rot, becoming structurally compromised and eventually collapsing. Look for decaying wood, not just on the main deck structure but also on railings and support beams. Using materials other than wood can help you avoid this damage. For instance, aluminum railings for decks are resistant to damage, while metal support beams may provide a safe level of support without being susceptible to rot.
Maintain Loose Deck Railings
Deck safety isn't just about the deck platform. Railings need to be safe, too. While deck collapses are a major cause of accidents and injuries, loose railings can result in falls and other mishaps when people lean on them. Wooden railings rot and decay, while metal railings can rust. It is very easy for these railings to end up becoming loose or to give way under pressure. The easiest way to avoid these problems is by exploring other railing materials. Glass railings for decks are classy, attractive, and resistant to damage, while aluminum railings are another maintenance-free choice.
CPL Aluminum Railings & Glass offers both low-maintenance railing systems for decks, patios, and balconies. Our aluminum and glass railings come in a range of designs that can ensure safety while enhancing your property's beauty, without requiring any regular upkeep or repair. CPL Aluminum Railings & Glass offers custom designs to meet the needs of homeowners and property owners throughout Ontario.
CPL Aluminum Railings & Glass is a Canadian company founded in 1989. We are a leader in the manufacturing, supply, and installation of aluminum and glass railings in the GTA and Ontario. All our offerings are rust free, ensuring years of maintenance-free reliability. For more information, please call (905)-850-5590 or email cplaluminumrailings@bellnet.ca.