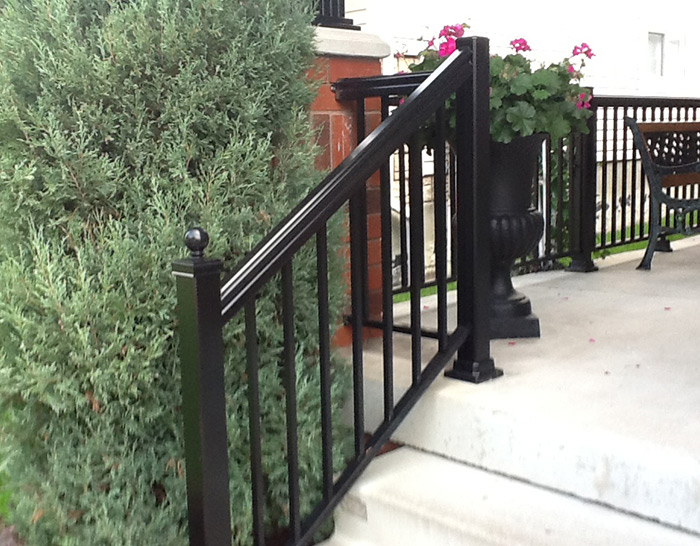 Why Choose Aluminum Railings for Homes in the GTA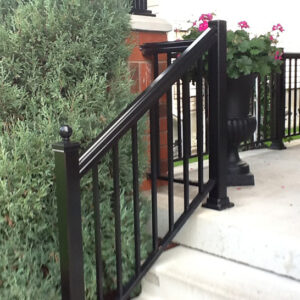 When it comes to selecting the right type of railing, there is no better choice than aluminum railings for GTA homes and property. Homeowners and property owners can become easily overwhelmed with renovation projects. Choosing the wrong material for a project can be a costly mistake or require time-consuming repairs. When it comes to railings, many people don't know what to choose.
Aluminum railings have many benefits over the alternatives. There are countless reasons why property owners should stick with aluminum when they are installing railings.
They're Low Maintenance
Railings can often require costly upkeep and regular maintenance. With aluminum railings, homeowners do not have to worry about adding another chore to their never-ending list, especially for those who don't want to spend anymore time or money after installation. Powder coated aluminum railings require absolutely no regular maintenance. These railings only require cleaning now and then, with no costly repairs, repaints, or refinishes. They are the only maintenance-free railings for GTA homes and properties.
They're Durable
With Toronto's wet winters and springs, railings can often become easily damaged. Wood railings are prone to rotting and warping from water damage. While steel and iron railings hold up a little better, they usually rust after being exposed to the rain. Powder-coated aluminum railings, on the other hand, are a durable option that can withstand all weather conditions. Aluminum railings do not become damaged from snow or rain, and can last longer in these conditions than the alternatives.
They're Cost-Effective
When it comes to choosing the right railing, aluminum offers property owners the most bang for their buck. Iron and steel are prohibitively expensive for many home owners and may require constant maintenance. While wood railings are the cheapest option, they also have the shortest lifespan, meaning they can cost the most in the long term. Aluminum railings are an affordable, cost-effective choice. They can give the same higher-end, luxurious look as steel and iron railings for a fraction of the price.
They Have Various Design Options
You want your property to look good. Aluminum railings are the most versatile design options, coming in many colours and a multitude of patterns. Aluminum railings can be made in any straight pattern and can be custom-built to match any specification. If you have an uneven deck or oddly-shaped balcony, aluminum railings can be customized to fully fit your needs.
Easy to Install
Aluminum railings for do it yourself projects are easy to install. They are light weight, made to measure, and have a simple assembly process with minimal machinery or manpower required.
How Do Aluminum Railings Compare to Other Materials?
Low-maintenance aluminum railings for GTA properties offer many benefits and advantages. Compared to steel, aluminum requires less upkeep and maintenance, and they are also less expensive than steel. While wood railings are similar in price to aluminum, they have a drastically reduced lifespan and cannot withstand Toronto rainfalls or snowstorms.
Vinyl is also a material that is often used for railings. Unfortunately, vinyl is susceptible to damage from weather conditions, including even just fluctuations in the temperature. The extreme heat and cold can cause vinyl railings to expand or shrink, and UV rays can crack vinyl's surface.
So, consider aluminum railings for your GTA property, and forget about having to do maintenance ever again.
CPL Aluminum Railings & Glass is a Canadian company founded in 1989. We are a leader in the manufacturing, supply, and installation of aluminum and glass railings in the GTA and Ontario. All our offerings are rust free, ensuring years of maintenance-free reliability. For more information, please call (905) 850-5590 or email cplaluminumrailings@bellnet.ca.