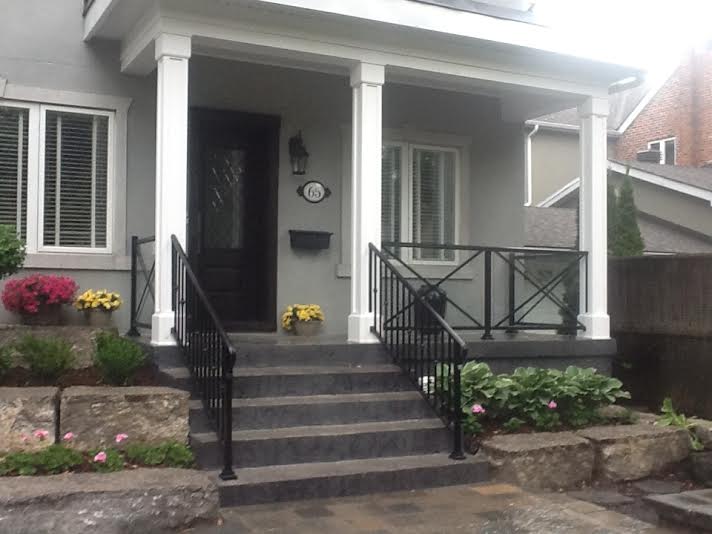 Tips on Choosing the Perfect Railings This Summer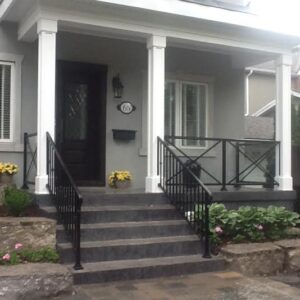 Railings for summer renovations are the perfect choice, as they are great for decks, patios, balconies, porches, and backyard pool areas. Not only are railings an easy renovation job to implement, but they can also increase curb appeal on your property and boost the look of your home. As well, they are often essential for safety on your property.
However, choosing railings for your property needs to be done carefully to ensure you're making the right decision. Selecting the right railings will enhance your property, save you money on maintenance costs, and save you a lot of stress in the long-term.
Tips for Choosing the Best Railings
Choosing the railings for your home is like any other renovation, home improvement, or repair. There are a variety of factors that should be considered before making a decision, and the best choice will save you time, money, and stress. Here are some things to consider when choosing railings.
Preferred Location
Where are your railings going to go? Depending on where your railings are going to go, different types might be more suitable. For instance, for balconies or decks, where you want to preserve scenic views, topless glass railings that present unobstructed sightlines may be the best choice. For railings that are going along stairs, you will want to ensure they provide a good grip for safety purposes. Always consider location.
Your Lifestyle
Your lifestyle is also an important factor when it comes to railings. For instance, do you enjoy doing home improvement or repair, or are you busy and would rather save time around the house? Both wood and iron railings can require more ongoing maintenance than other types, such as aluminum or glass. Consider your lifestyle and make a choice that will work for you.
Overall Design and Style
Railings should also match the design and style of your home, enhance visual appearances, and add curb appeal. Choose railings that work with your home's design. For versatile design, aluminum railings are a common choice as they can come in a variety of styles and colours. For old-fashioned, rustic houses, wood railings may be suitable, but they don't always work with other designs. Glass railings are a popular choice for modern designs.
Material
When selecting a material for your railings, it's important to consider a wide range of factors. Wood, iron, aluminum, and glass all have different advantages and benefits. Both aluminum and glass railings are low-maintenance, long-lasting options that don't require much repair. Wood railings offer a very individual look but are the most susceptible material to weather damage. Iron railings are also a classy option, but for increased durability, aluminum railings can mimic the look and style of wrought iron models.
Consider Your Neighbourhood
Depending on your neighborhood, some railing selections may be more appropriate. If you live in an area with scenic views, then you will likely want railings that preserve those views. However, if you live in a city or in a residential area with many neighbours, you may want to choose railings that offer more privacy. Furthermore, selecting railings that match with the design of your home and other neighbouring houses can be an effective way to boost curb appeal.
Safety Precautions
The main purpose of railings is to provide safety, so taking the proper safety precautions should always be kept in mind. Railings must adhere to local building codes. If your railings are for outdoors, either choose selections that won't rot, warp, or degrade, or commit to regular inspections of your railings. As well, make sure the area you are installing railings is safe. With railings for decks, the railings may be in good shape, but the deck could end up being damaged, compromising the safety of your railings.
Installation Cost
Some homeowners get caught up in summer trends when choosing patio railings, deck railings, and other options for their homes. It can be easy to get distracted from the true cost of your railings, which is more than just their list price. Having a professional install your railings can add a lot of extra cost to your renovation. Always find out the full cost of your railing selection and choose railing suppliers who can also handle your installation for affordable rates.
CPL Aluminum Railings & Glass is a Canadian company founded in 1989. We are a leader in the manufacturing, supply, and installation of aluminum and glass railings in the GTA and Ontario. All our offerings are rust free, ensuring years of maintenance-free reliability. For more information, please call (905)-850-5590 or email cplaluminumrailings@bellnet.ca.