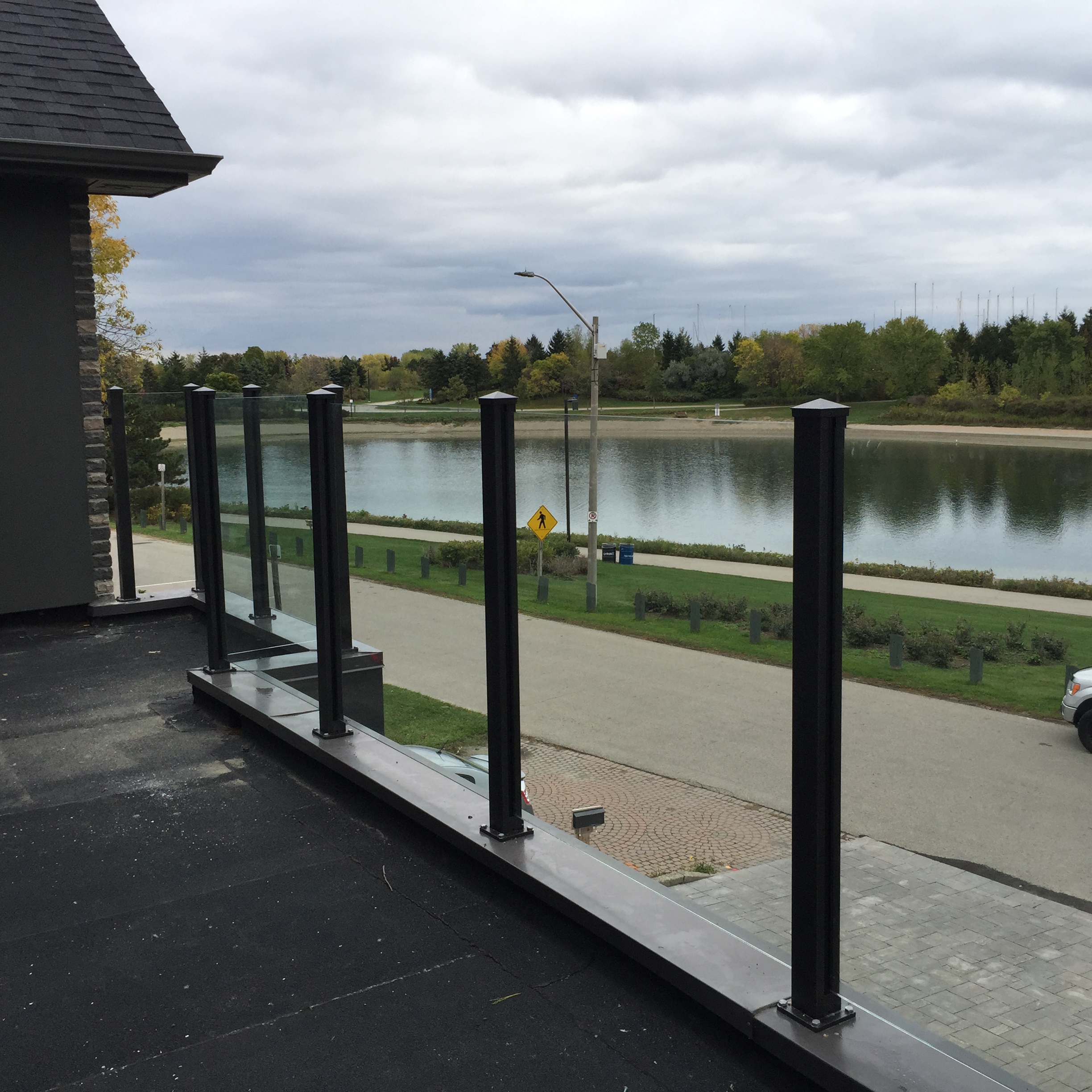 How to Clean and Maintain Glass Railings at Your Home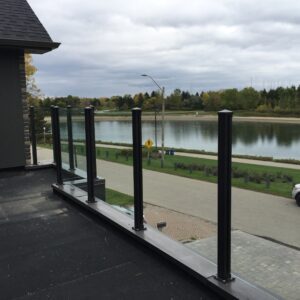 Glass railings are a popular option for porches, decks, and balconies on homes. With glass railings, homeowners can preserve their home's view and ensure unobstructed vistas. Not only are glass railings the best choice when it comes to scenic views, but they also look elegant and classy, blending in with any type of design and adding curb value to homes.
However, perhaps the biggest advantage of glass railings for homeowners is that they do not require any regular maintenance, repair, or upkeep. Glass is durable, long-lasting, and safe, and it can retain a brand-new appearance for decades.
Of course, to ensure that your glass railings look their best, it's a good idea to clean them every once in a while. Glass railings do not require any real maintenance, but an occasional cleaning can help keep them looking good and providing the best view of your scenery.
Tips to Clean Glass Railings
When it comes to cleaning your glass railing system, the best technique depends on what type of contaminant you're trying to clean.
Dust/Dirt
Cleaning your glass railing of dust and dirt is as easy as can be. Simply take a soft cloth and wipe it across the glass. Your railing should already look as good as new! If there's only a little bit of dirt, you may not even need a cloth. Sometimes, even a piece of crumpled newspaper can remove loose bits of dust. If dirt has been accumulated onto the glass, then you may want to dampen a cloth and break it down a little bit. In general, cleaning dust and dirt from a glass railing takes no more than a minute.
Grime
Sometimes, your glass may have grime or liquid stains, which are a little harder to clean than regular dust. These stains can occur from cooking or using liquids near your railing. To clean grime, often a damp cloth will be enough to wipe it off. Sometimes, you may need to use a glass-safe cleaner to remove the grime. For instance, an ammonia-based glass cleaner can work, but even apple cider vinegar (diluted with water at a ratio of 1:2) will help you quickly eliminate any grime.
Water Spots
When water is left on your glass, it can end up leaving water spots or streaks, which are annoying and take away from your railing's visual impact. Water spots can occur after wet weather conditions (rain, snow) or after cleaning (wiping your glass down). To eliminate these spots, all you need to do is use a squeegee to remove any leftover water on your glass pane. When your glass is dry, you won't see any spots, streaks, or marks.
Animal Droppings
Depending on where your railings are located, animals may end up dropping their "droppings" on them. For instance, bird droppings commonly land on railings. As well, if your railing is under a balcony, it's possible for raccoon or other pest droppings to fall onto your railing. Bird and animal droppings are not hard to clean from glass railings. However, it's important you take safety precautions by using disposable gloves and avoiding contact with the droppings. Simply use a disposable cloth and some apple cider vinegar to wipe away any bird droppings.
How to Maintain Glass Railings
Glass railings really don't require much maintenance. In fact, the only thing that should be done regularly is a quick squeegeeing after cleaning or wet weather conditions. This will prevent spots from appearing. Not only will this keep your glass railings looking nicer, but you won't have to clean them as often.
In general, glass railings are one of the most maintenance-free railing choices. If you do select glass railings, you can expect to do less maintenance than with wood or iron.
Checking Brackets and Supports
Glass is more durable and resistant than wood or metal. It does not rot like wood, or corrode like iron. However, there's a good chance that your glass railings are attached to a wooden deck or surface, and they almost certainly have brackets that are susceptible to corroding.
Every month, you should inspect your glass railings' brackets and supports to ensure that there is no damage. Check for loose brackets and supports and ensure that wooden surfaces are not rotting or being eaten by termites. While your glass railings are likely to be safe, the surfaces they are attached to and the brackets that attach them can become damaged.
CPL Aluminum Railings & Glass is a Canadian company founded in 1989. We are a leader in the manufacturing, supply, and installation of aluminium and glass railings in the GTA and Ontario. All our offerings are rust-free, ensuring years of maintenance-free reliability. For more information, please call (905)-850-5590 or email cplaluminumrailings@bellnet.ca.