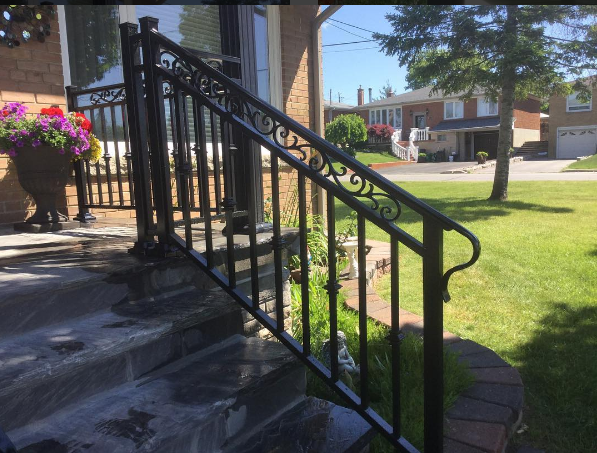 Comparing Aluminum with other Railing Materials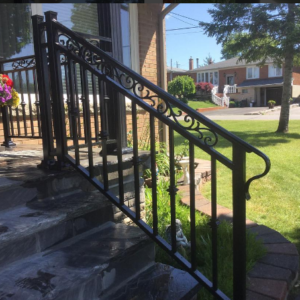 If you are considering updating or remodeling your front yard or backyard and are in the market for new outdoor railings, your best bet is to choose aluminum railings. The simple reason is that aluminum is one of the most durable, sustainable, stylish, and low-maintenance materials on the market for outdoor railings. Aluminum railings are the most highly regarded and recommended materials for outdoor railings, beating out wood, vinyl and even steel.
Aluminum vs. Wood Railings
While wood railings add a certain amount of charm and old-timey characteristics to a home, wood is probably one of the worst materials to use for your outdoor railings. It may be cheaper than most of the other materials on the market, but it might actually end up costing you more in renovations down the line. Wood is highly susceptible to the elements. It rots, it changes colour from UV rays, and it develops mould very easily due to precipitation. Aluminum, on the other hand is much easier to maintain as it requires very little care over the years. The most you might have to do is clean it every once in a while. But because aluminum is a non-ferrous metal, it will never rot or decay due to inclement weather or the harsh rays of the sun.
Aluminum vs. Vinyl Railings
Aluminum has many advantages over vinyl when it comes to outdoor railings. Vinyl, while beautiful to begin with, is a very high-maintenance material when used for outdoor décor. It is highly susceptible to succumbing to the harsh weather-related elements. Whether it is extreme heat in the summertime or bitingly cold conditions in the winter, vinyl is prone to cracking which means that it will either need to be replaced at least once a year or you will need to keep repainting it just to keep it looking nice and fresh. Aluminum is much more flexible in terms of the different ways it can be used, and it has a much stronger, lasting capacity and the resilience to withstand any and all weather conditions.
Aluminum vs. Steel Railings
Steel may be an incredibly strong and sturdy material when it is being used by professional contractors or renovators, but it can be very tough to manage for someone who is doing their own home renovations or installing their own outdoor railings. For one thing, it is very heavy, which means it is impossible for you to lift it by yourself and for another thing, steel is not a very flexible material in the sense that it cannot be used for a variety of projects. Professional-grade tools, such as grinders and cutters, are needed in order to install it properly. This can be tough to accomplish in a residential or non-industrial area without a professional outdoor railing installer or contractor.
Aluminum railings are the best choice because they are lightweight, which makes them easier to transport from the store to your home and it is much more flexible. Also, you do not need any specialized tools to cut it down to size or reshape it; all you need is a standard miter saw, which is sold in most hardware stores. Once again, powder-coated aluminum will never need to be repainted, whereas steel can rust due to harsh weather conditions, such as extreme precipitation.
Choose CPL Aluminum Railings and Glass
CPL Aluminum Railings & Glass is a Canadian company founded in 1989. We are a leader in the manufacturing, supply, and installation of aluminum and glass railings in the GTA and Ontario. All our offerings are rust-free, ensuring years of maintenance-free reliability. For more information, please call (905)-850-5590 or e-mail cplaluminumrailings@bellnet.ca