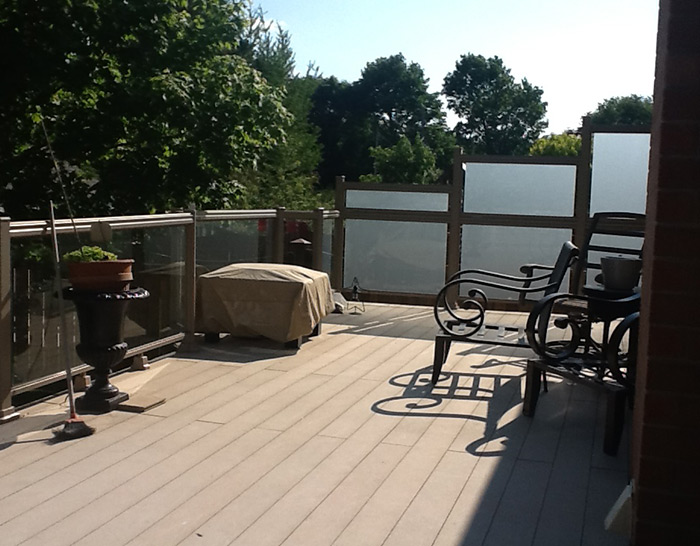 How to Increase the Privacy in Your Backyard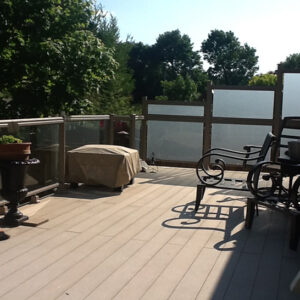 There are a number of reasons why many homeowners use hedges, fences, and privacy panels for backyard areas. For any home, a backyard is an important part of the property that allows homeowners to enjoy the outdoors, relax with their families, host get-togethers or other functions, and partake in hobbies like gardening or barbecuing.
The one thing that can often hamper the enjoyment of a backyard space is a lack of privacy. With neighbors and adjacent properties, homeowners may not feel like they can enjoy their backyard to its fullest. However, there's no reason why a backyard cannot have the same level of privacy as a home interior. There are many privacy options available to homeowners that allow them to keep out prying eyes and increase comfort in their space.
Different Options to Increase Privacy in Your Backyard
There are many different ways to add privacy to a backyard. Homeowners have a variety of options available, each with their own advantages.

Privacy Panels
Using privacy panels for backyards is one of the most effective ways to block out prying eyes and ensure privacy on your property. One of the biggest advantages of privacy panels is that they allow homeowners a lot of versatility in customization. For instance, panels can be used at varying heights, allowing clear views in some areas and blocking sightlines in others. As well, different types of panels can be used. Shaded or tinted glass panels can obscure views while natural tongue-and-groove cedar panels or aluminum dividers will completely block out any view of the property. With privacy panels, homeowners have an effective way to improve the look of their property and ensure privacy for their outdoor spaces.
Railings and Fences
A common way to ensure privacy on a property is by using fences and railings. Fences with glass, wood, or aluminum panels can block views of your property. With a fence, the key to privacy is of the utmost importance. For backyards, a taller fence may be needed to shield the property from neighbouring homes. On average, these fences should be around six feet tall. However, on balconies, porches, or other elevated surfaces, smaller fences can adequately ensure privacy. Fences also help block noise pollution, prevent trespassers, and ensure safety for the people on your property.
Privacy Plants
One novel way to add privacy to an outdoor space is by using plants. This can include using potted plants, trees, hedges, or even vertical gardens to help shield your backyard. With privacy plants, homeowners can create a more private space with a wholly natural look. Trees can not only provide privacy but also shade and add curb appeal. With plants, a major consideration is the ongoing maintenance or care that may be needed, including regular trimming, watering, or raking. For homeowners who do not mind spending a little more time on upkeep, privacy plants can be a great option.
Outdoor Privacy Screen
Outdoor privacy screens are movable screens—similar to room dividers—that are weather resistant and can be used outdoors. The benefit of these screens is that they can easily be moved, positioned, and transported to wherever they need to go. The downside is that they only provide a barrier for smaller areas and they need to be set up each time they are used. Privacy screens can typically be bought at hardware or home improvement stores.

Enclosed Patio
If you want to make your patio more private, than an enclosed patio can be a great way to achieve that goal. For homeowners who don't mind spending a little extra, an enclosed patio can provide a great spot for relaxing, taking in views, or gathering with family or guests. These patios typically feature floor-to-ceiling windows, retaining great views of scenery and outdoor space. However, as an enclosed space, they are also private, with privacy more in line with a room of your home. An enclosed patio can also help bridge your indoor and outdoor spaces.

Canopies and Shades
When you want to prevent people looking into your property from above, then canopies and shades are probably your best bet. With backyards, it can be hard to block views that come from above (such as a second-storey window next door). With a canopy or strategically positioned shade, homeowners can provide a nice overhang that keeps their space private. However, canopies are not effective for blocking views from street level. Combining a canopy with another privacy option, such as a fence or privacy panels, will ensure the best effect.
CPL Aluminum Railings & Glass is a Canadian company founded in 1989. We are a leader in the manufacturing, supply, and installation of aluminum and glass railings in the Greater Toronto Area and Ontario. All our offerings are rust free, ensuring years of maintenance-free reliability. For more information, please call (905)-850-5590 or email cplaluminumrailings@bellnet.ca